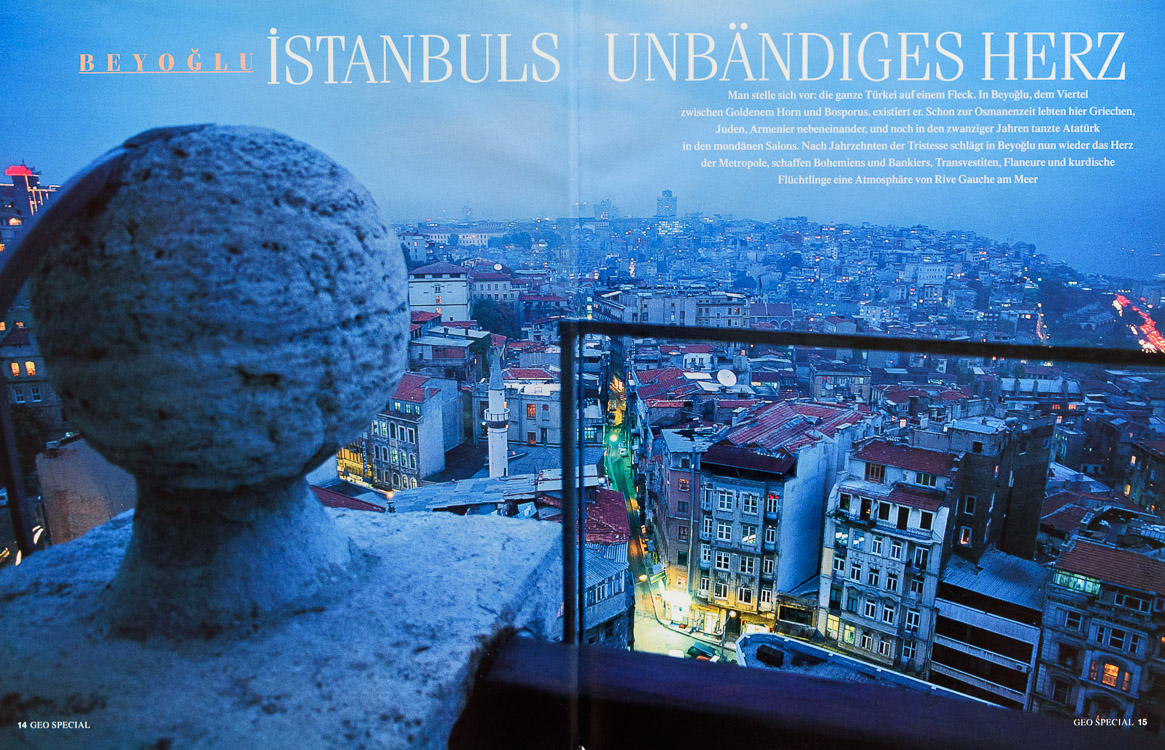 Istanbul Beyoglu - Turkey
Beyoglu, the quarter between the Golden Horn and the river Bosporus, in the time of the Osmans Greeks, Jews and Armenians were already living here next to one another, and in the 20s Atatürk was still dancing in the mundane salons. After decades Beyoglu now is a centre of the city again.

A travel report about a quarter of Istanbul Turkey for GEO magazine. Published 4/1998, p. 7, 15-32, 145.

Text by Ömer Ezeren