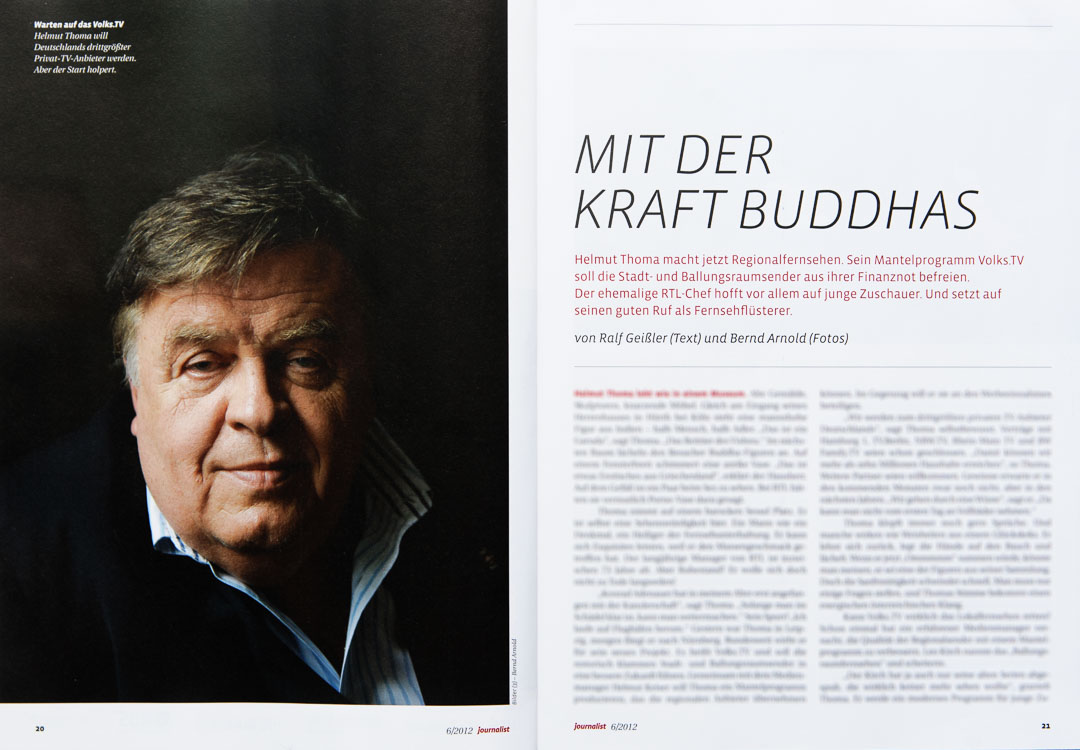 Journalist 6/2012, p. 20-25
Helmut Thoma
Mit der Kraft des Buddhas
Former Manager Helmut Thoma of television group RTL.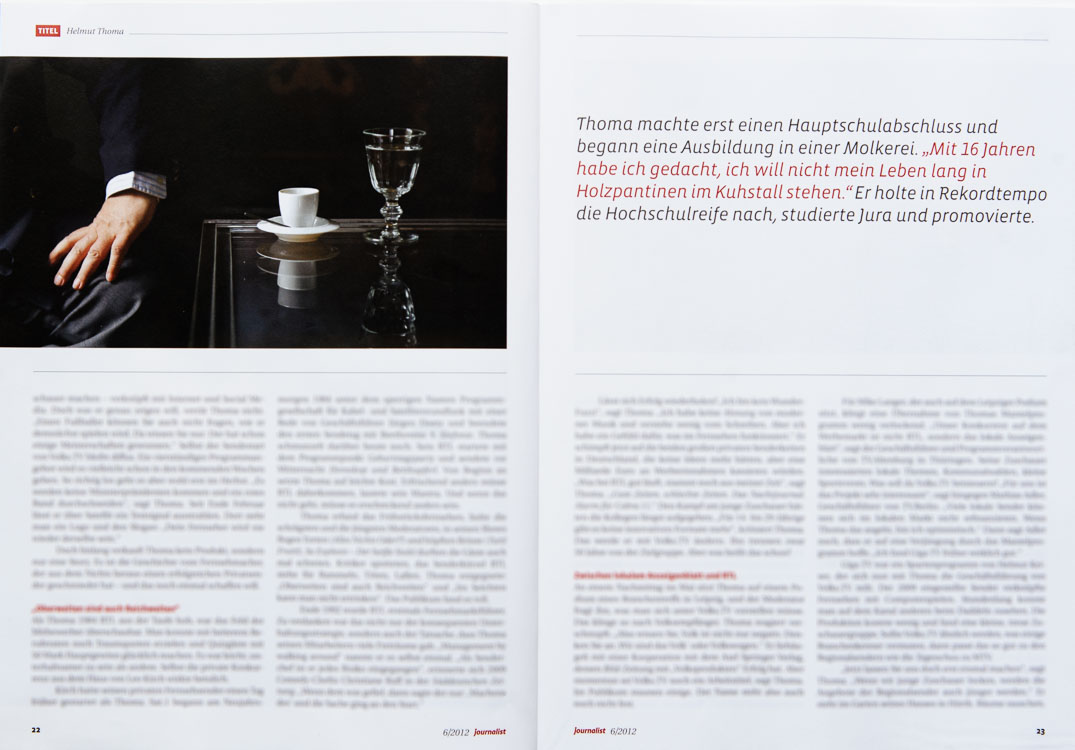 Journalist 5/2012, title, p. 14-20
Diagnosis Workaholic
Illustration about Workaholics in journalism.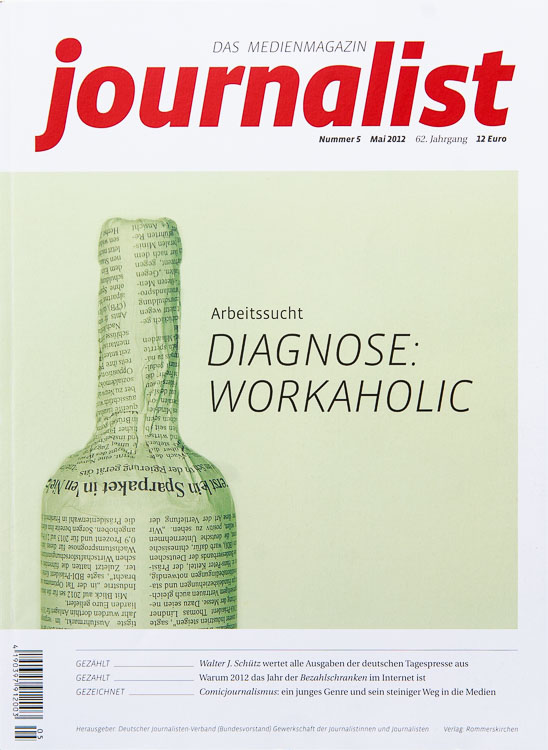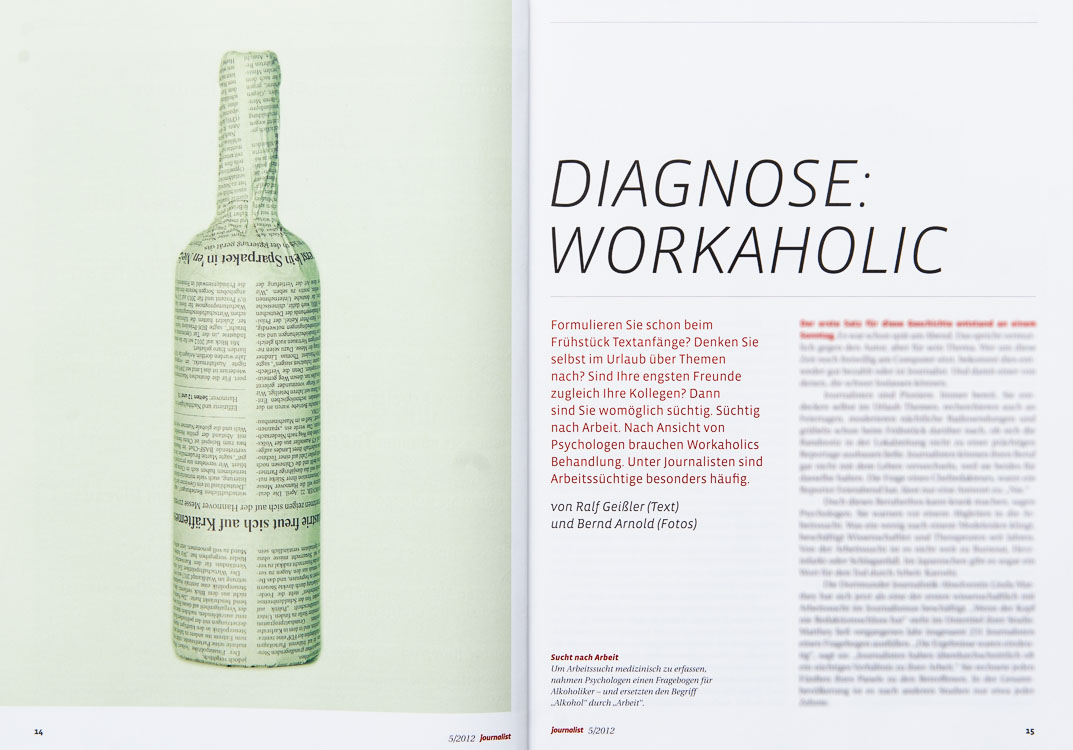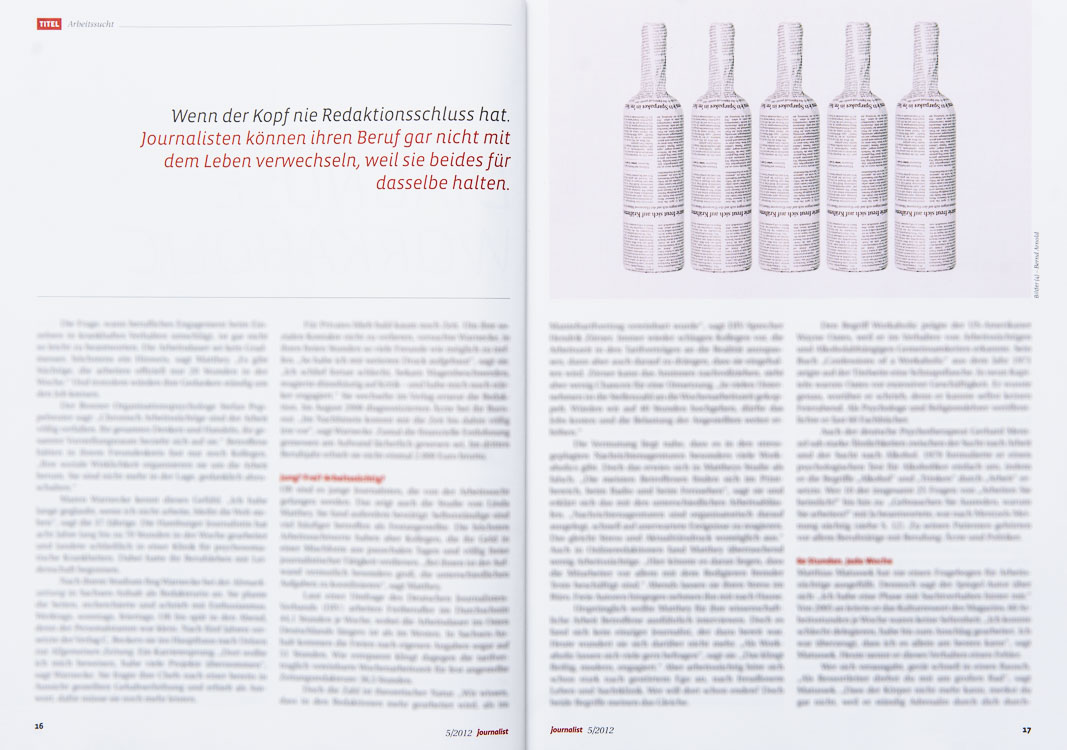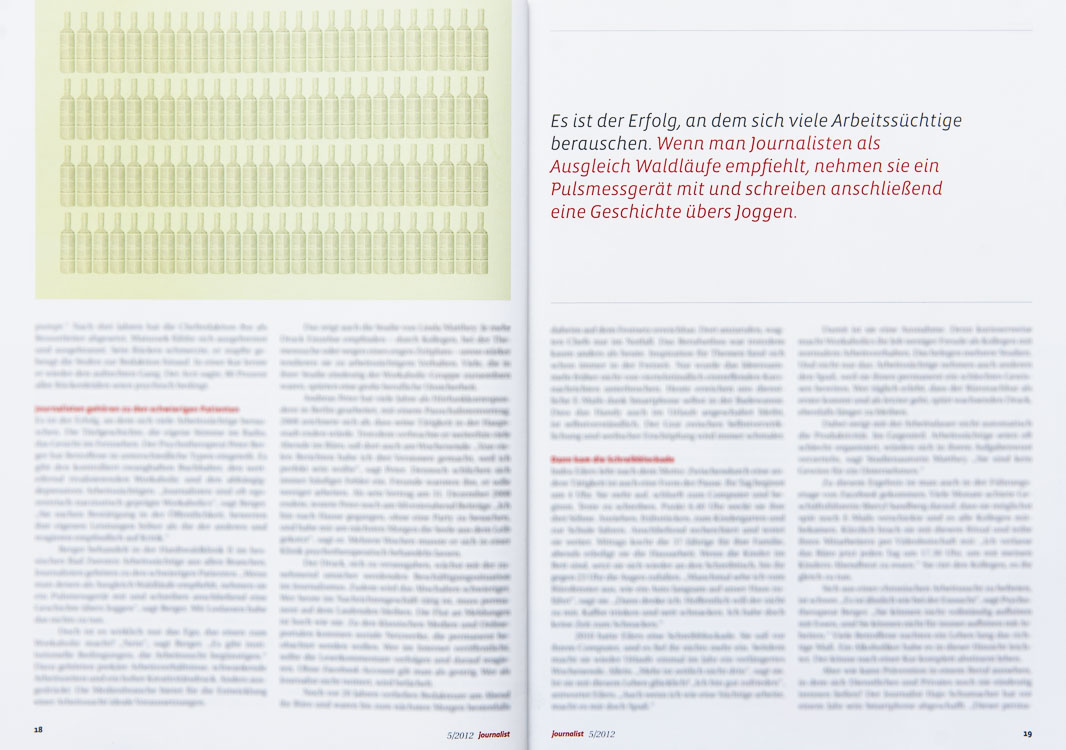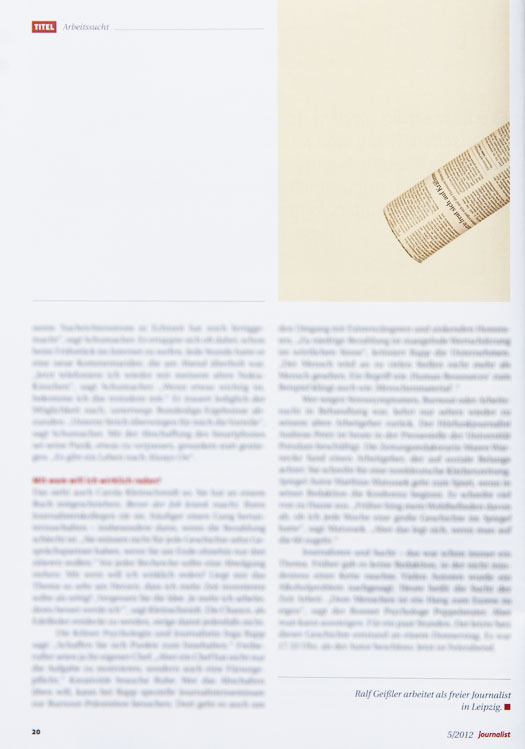 Journalist 5/2012, p. 34-39
Walter J. Schütz
Zeitungen, Zeitungen
und noch mal Zeitungen.
Since 58 years Walter J. Schütz counts newspapers.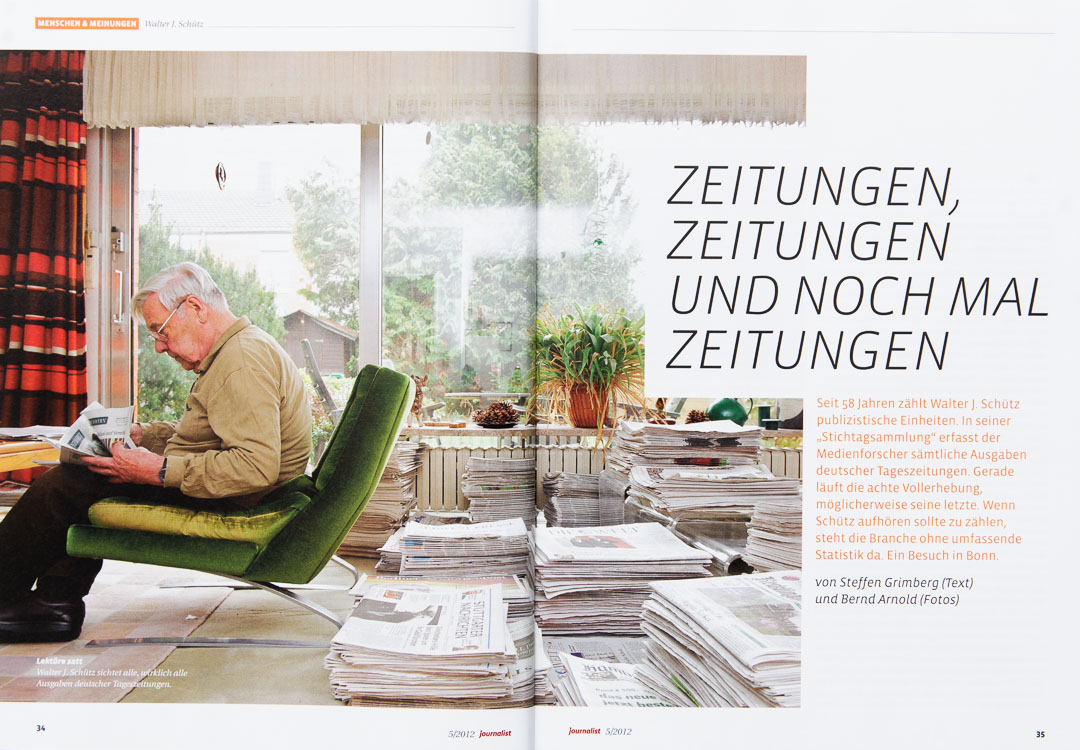 Journalist 2/2012, p. 22-26
Friedrich Küppersbusch
Die Schutzmechanismen haben versagt
Interview with Friedrich Küppersbusch about media and the former president Christian Wulff.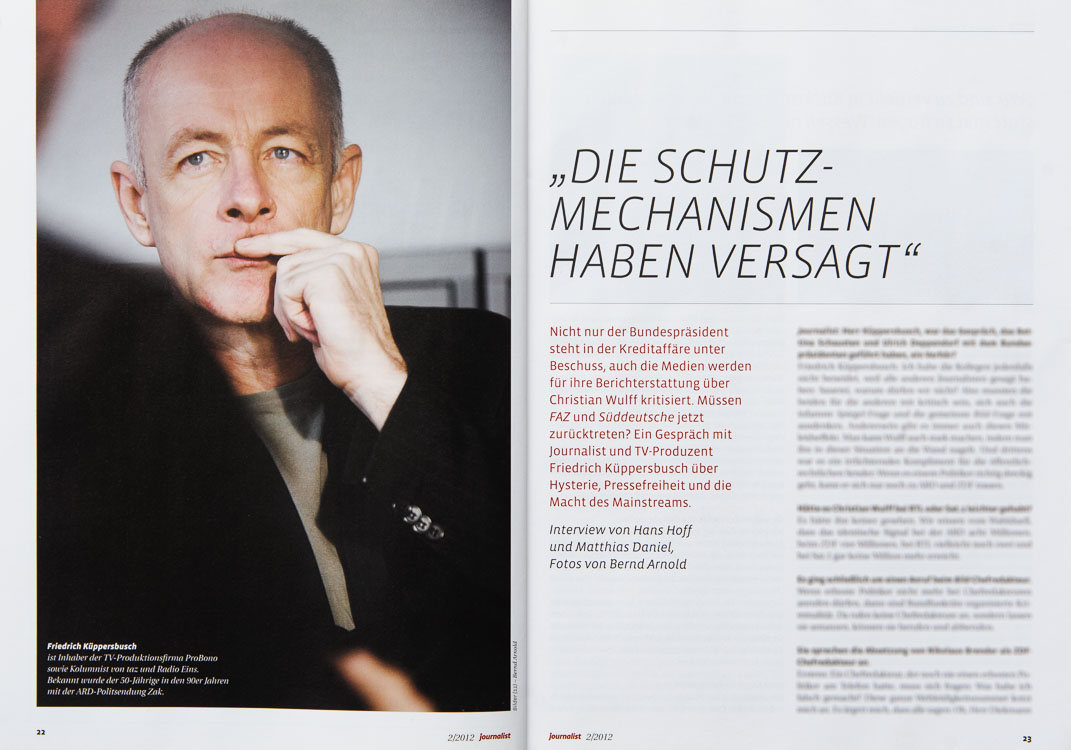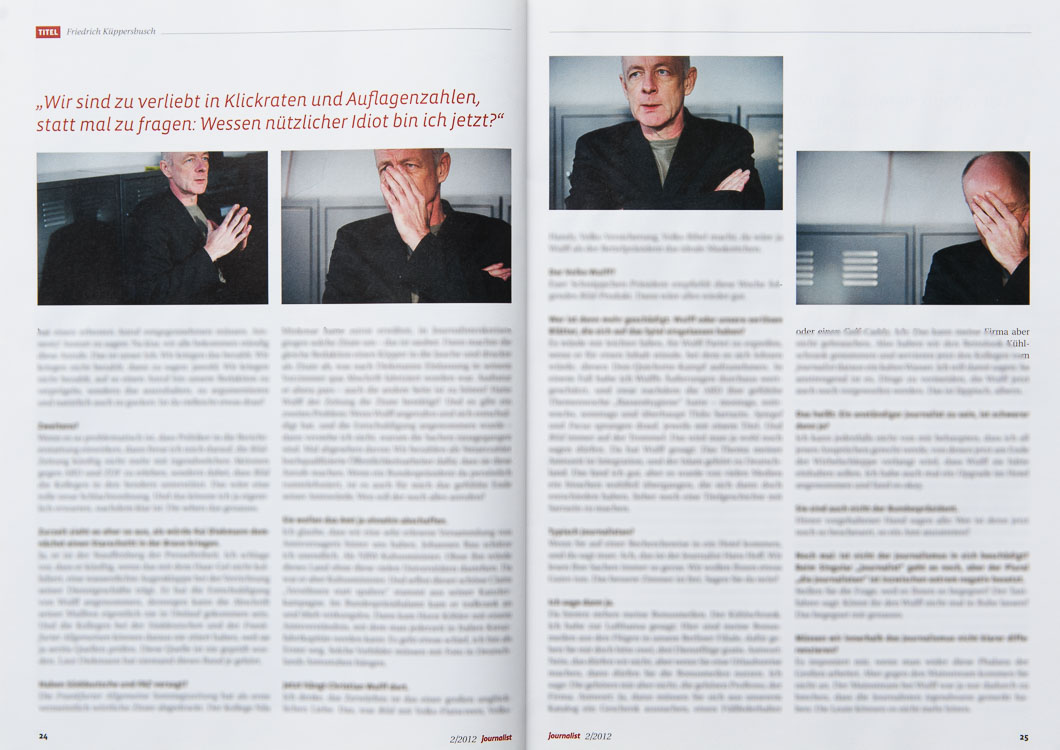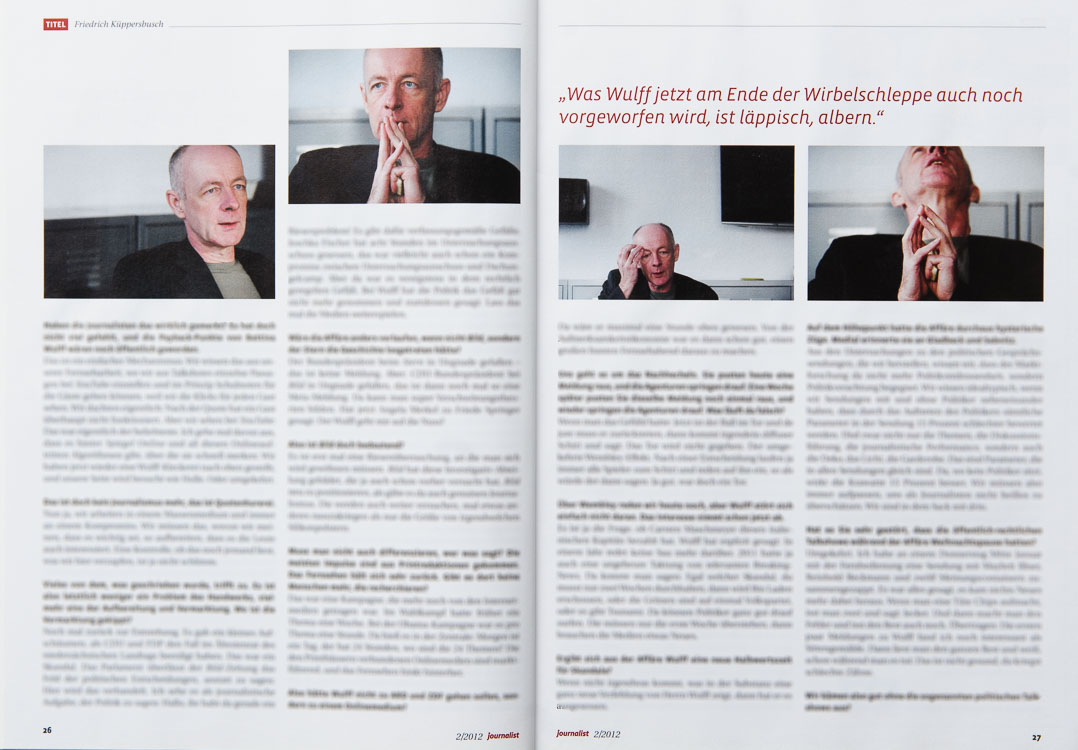 Journalist 1/2012, p. 48-55
Michel Friedmann
Ich strenge mich an,
deshalb bin ich anstrengend".
Interview with anchorman Michel Friedmann.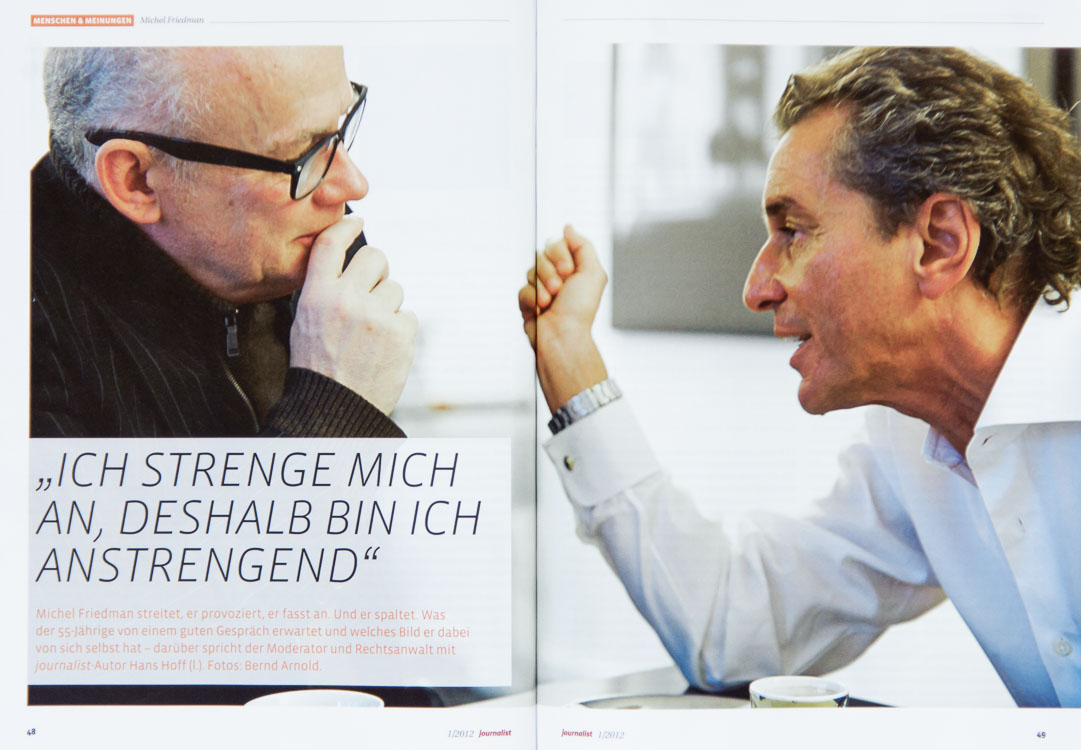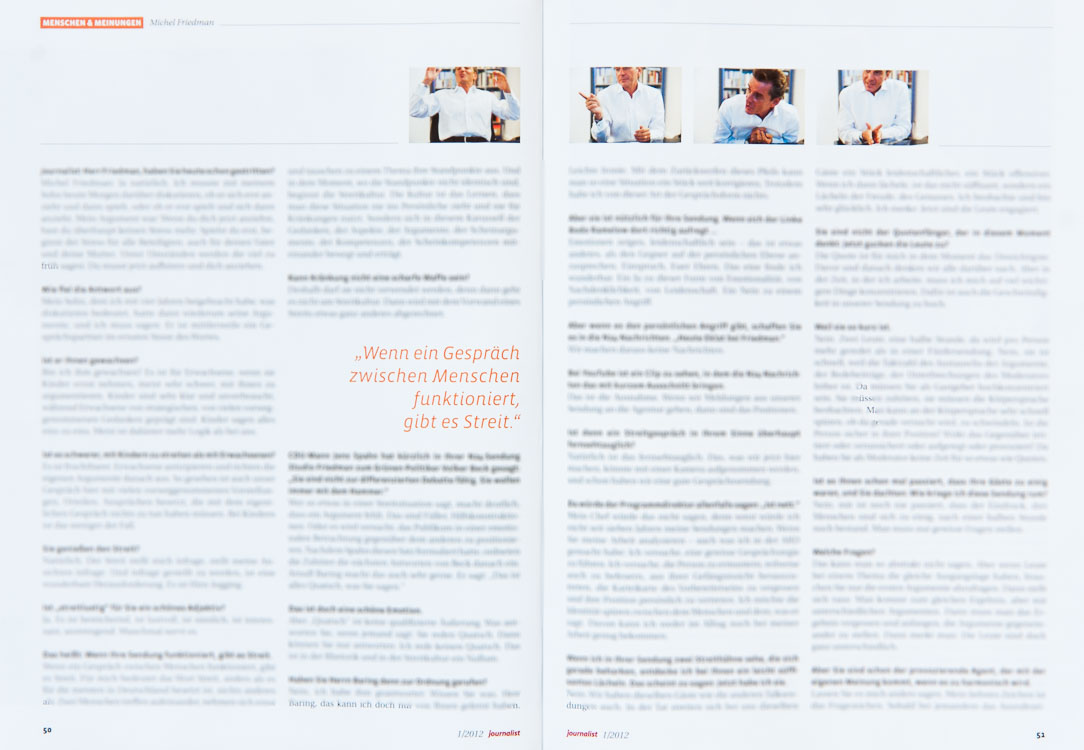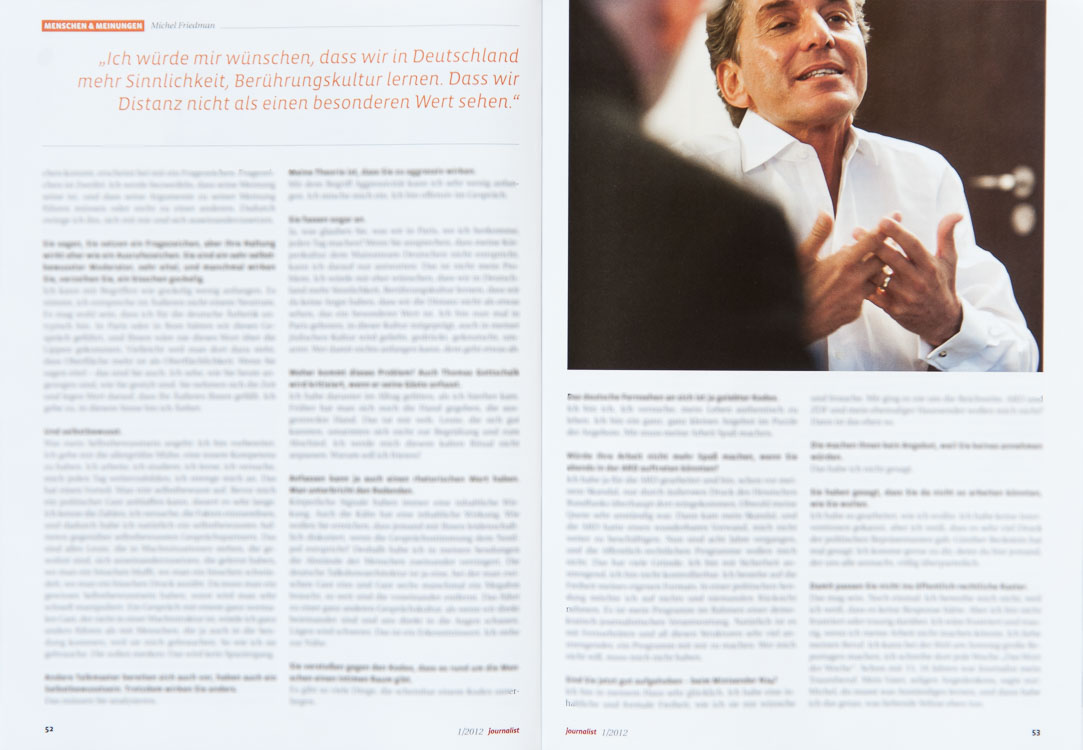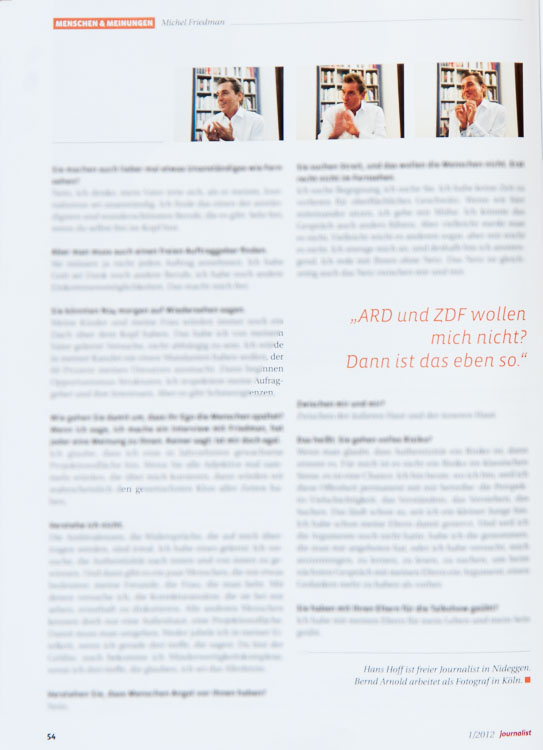 Journalist 12/2011, p. 30-35
Der Spielverderber
Hajo Seppelt
Portrait and Interview of the journalist Hajo Seppelt. He is a doping expert.