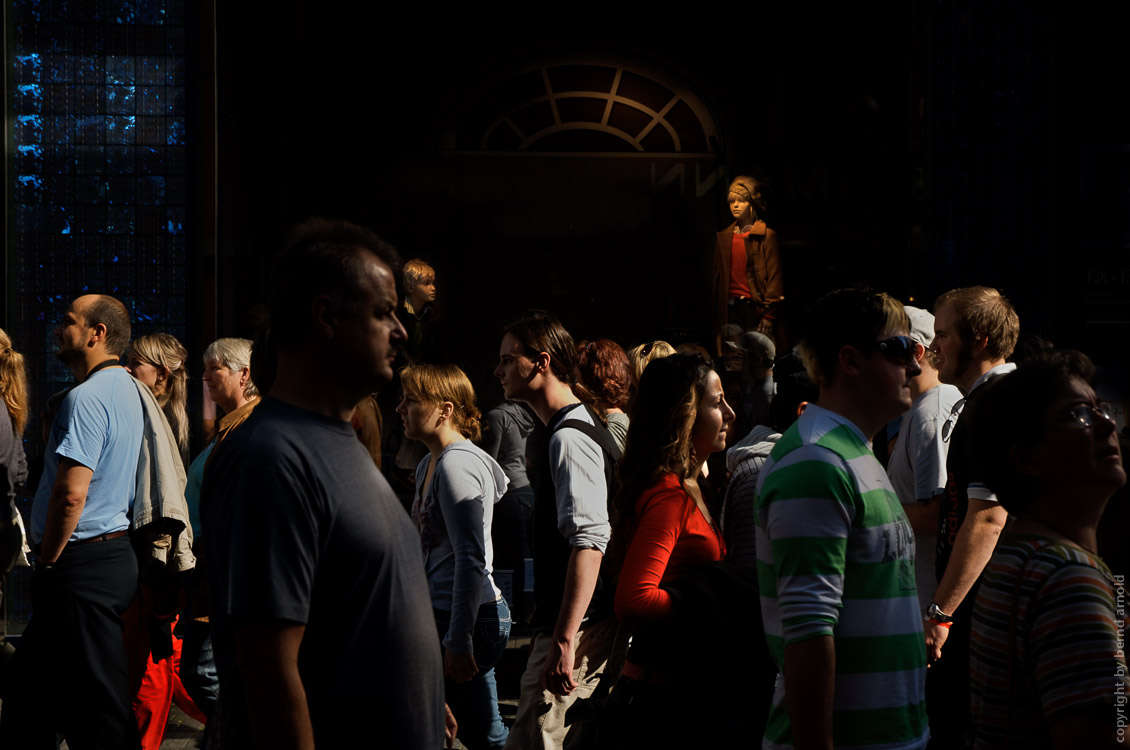 The Zone
In each German city there is a place, where you can feel to be at home: the zone. It is our today`s human culture. The shopping street or in other countries the shopping mall is the center of each german city and more than ever the current modern place of meditation. The new essay moves on the courses of glory and happiness.
The Zone is the second part of a new cycle Black East Wild West. The first part The Portal shows humans in front of the Cologne cathedral - the interface between the secular and the sacral.
Archival Pigment Prints, 33x48cm, sig., st.,
edition of 3 (overall ed., different sizes) + 2AP.