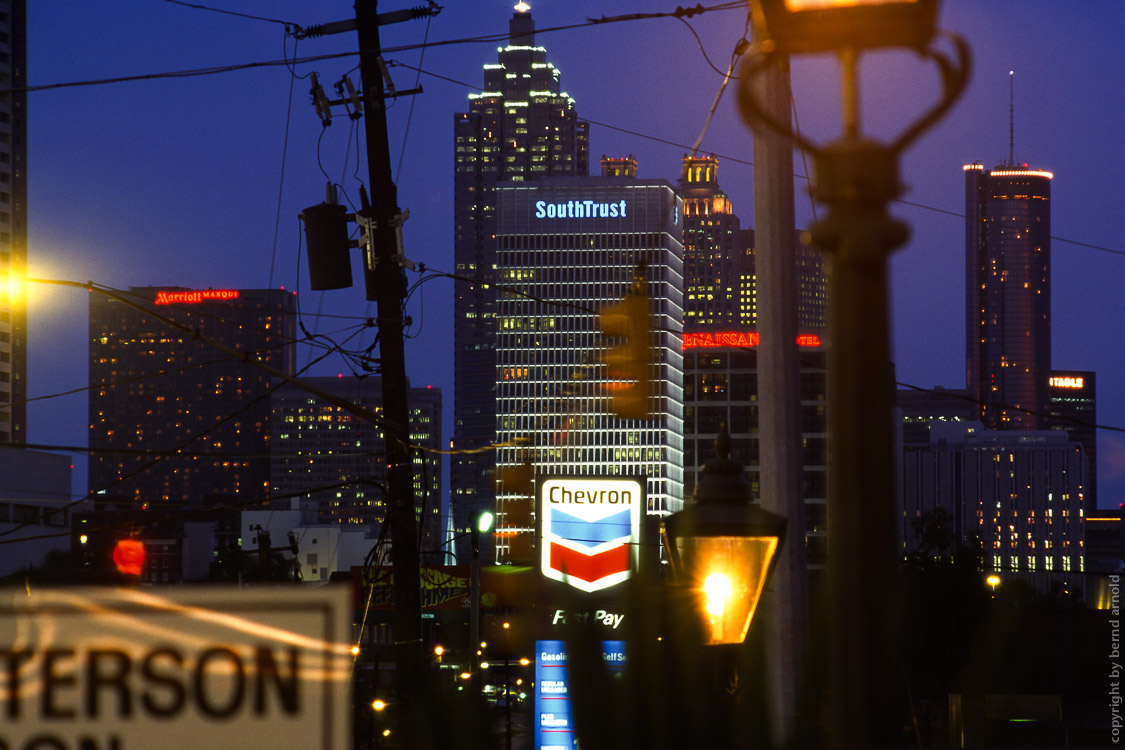 Atlanta - Dark Cities
A documentary view on the hometown of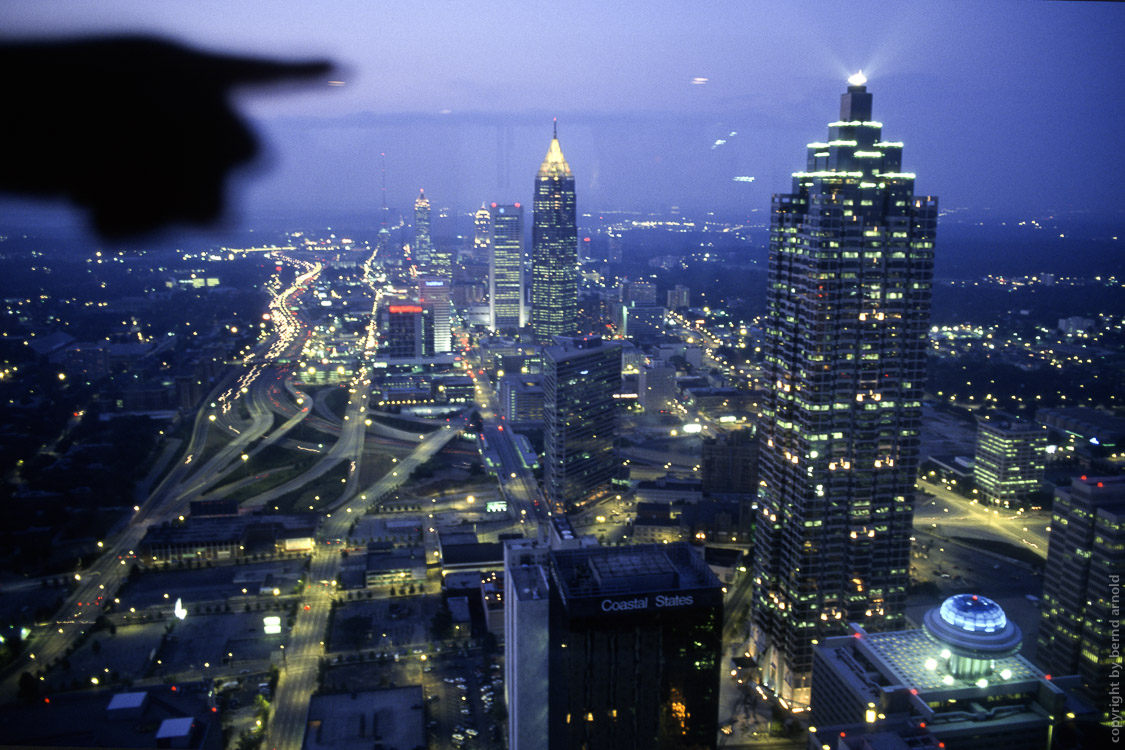 Martin Luther King in the mid 90's shows a stronger contrast of boom and
poverty than anywhere in the states.
The photographs of Atlanta are part of the cycle Dark Cities Light Places.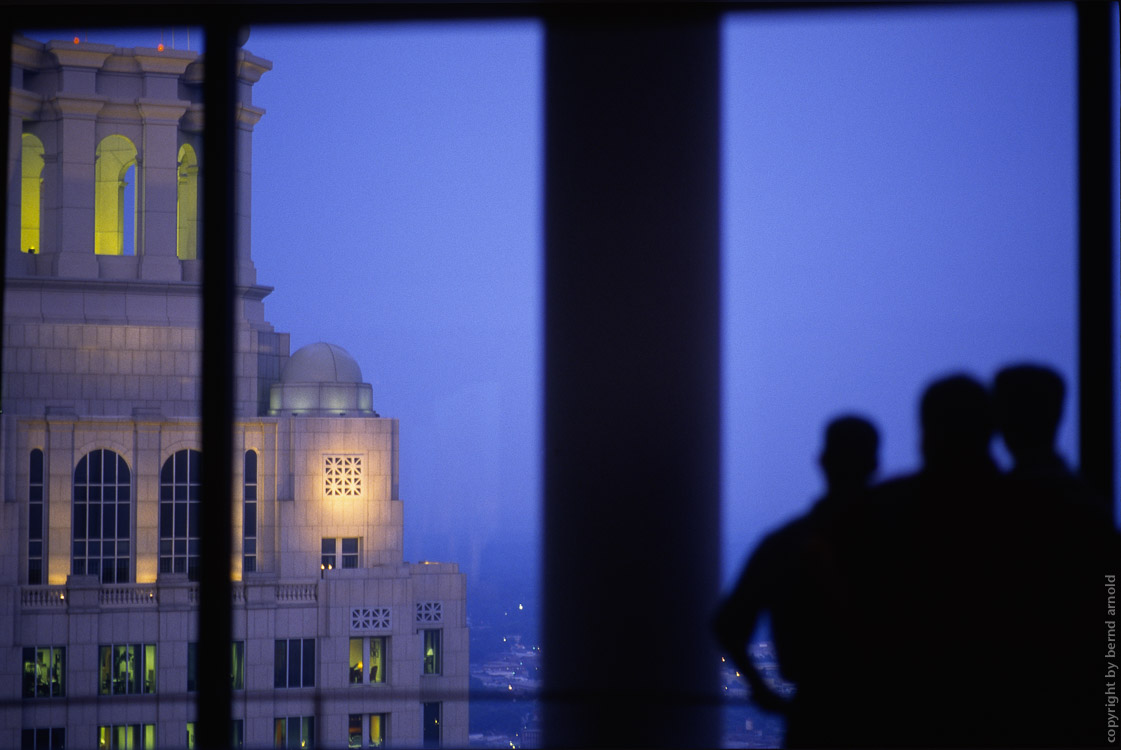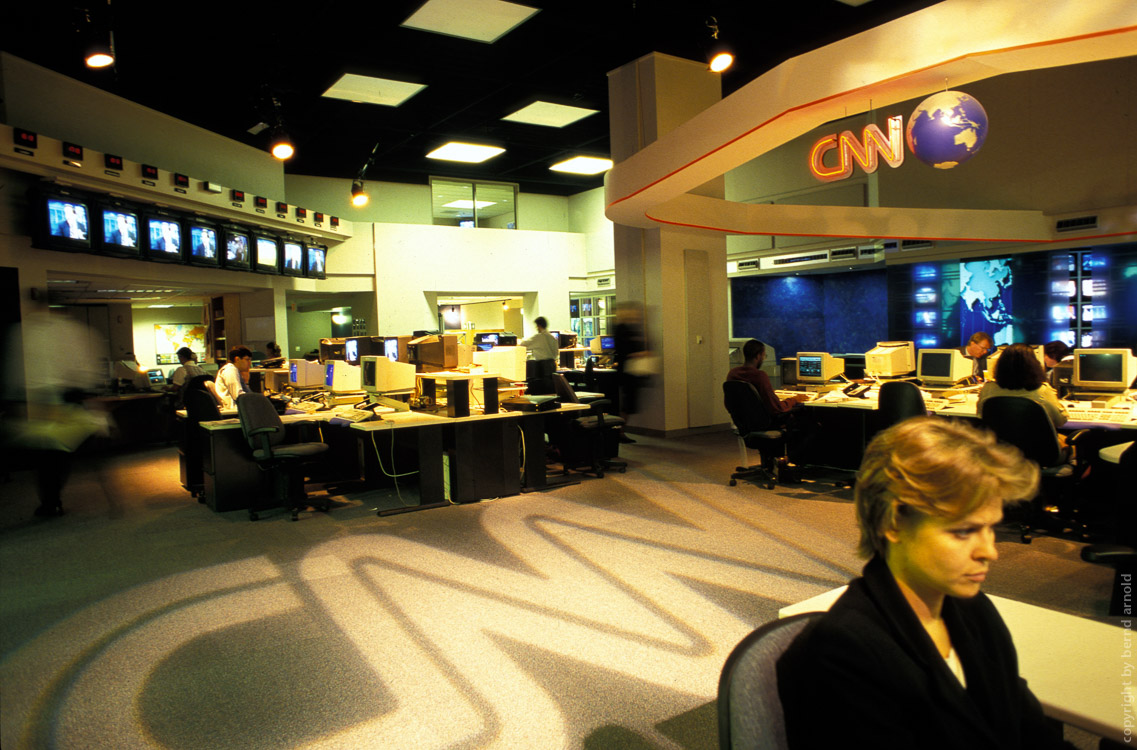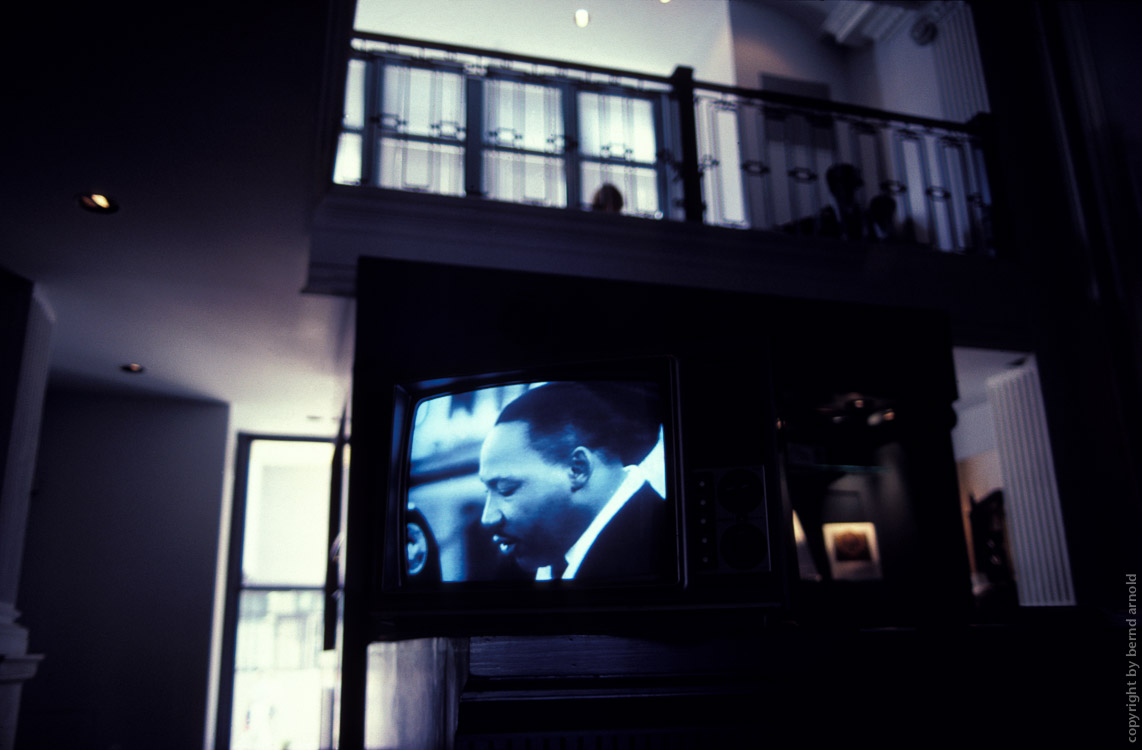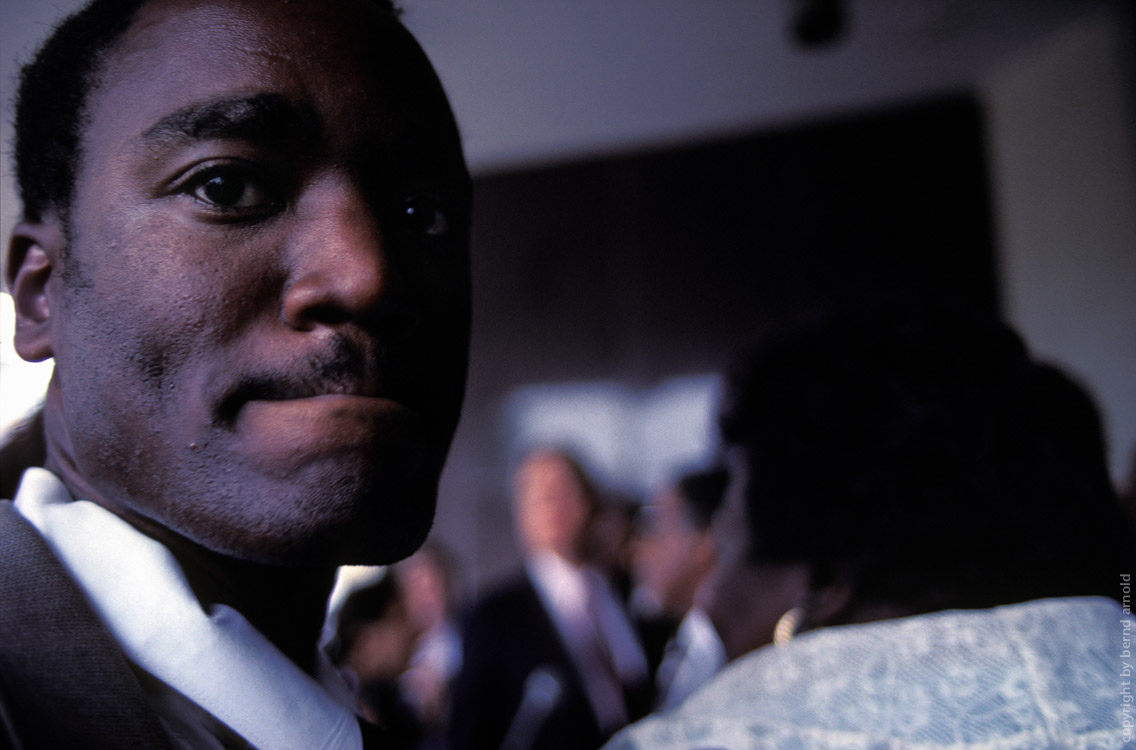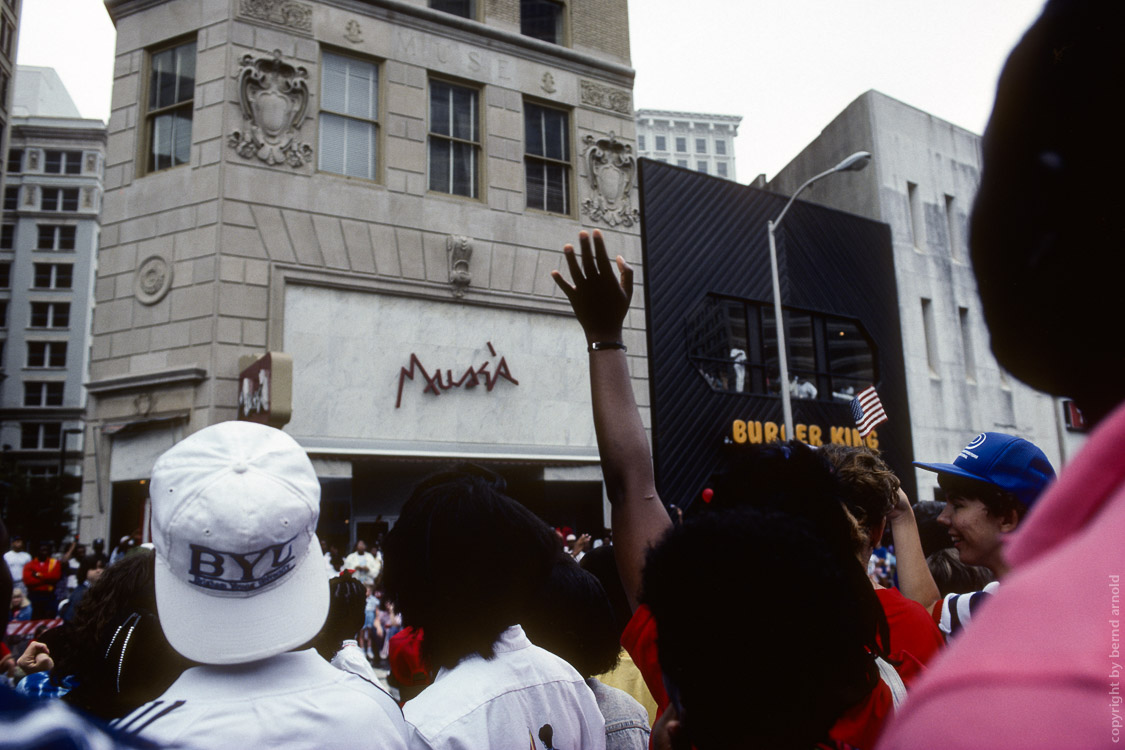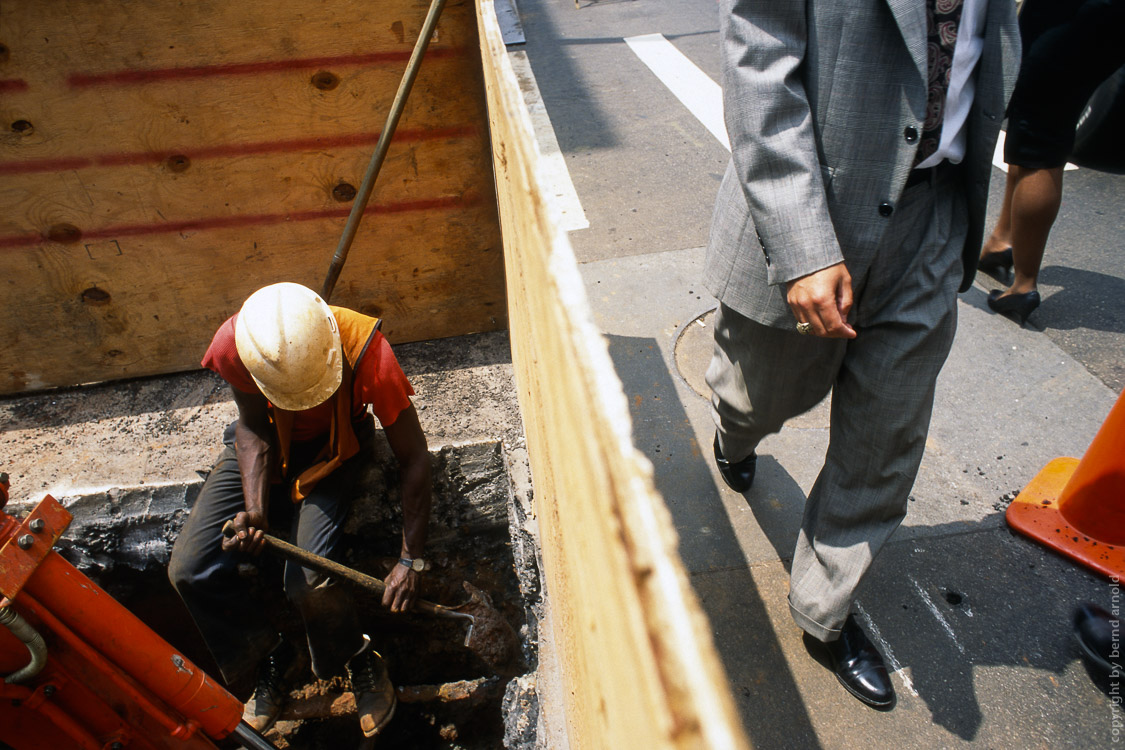 The capital of Georgia was voted the most attractive business location of the nation by Fortune magazine. Here lives the dream of the economic miracle. 400 of the 500 largest companies of the US are located here for example Delta Airlines, Coca-Cola and Ted Turner's media machinery with its TV station CNN.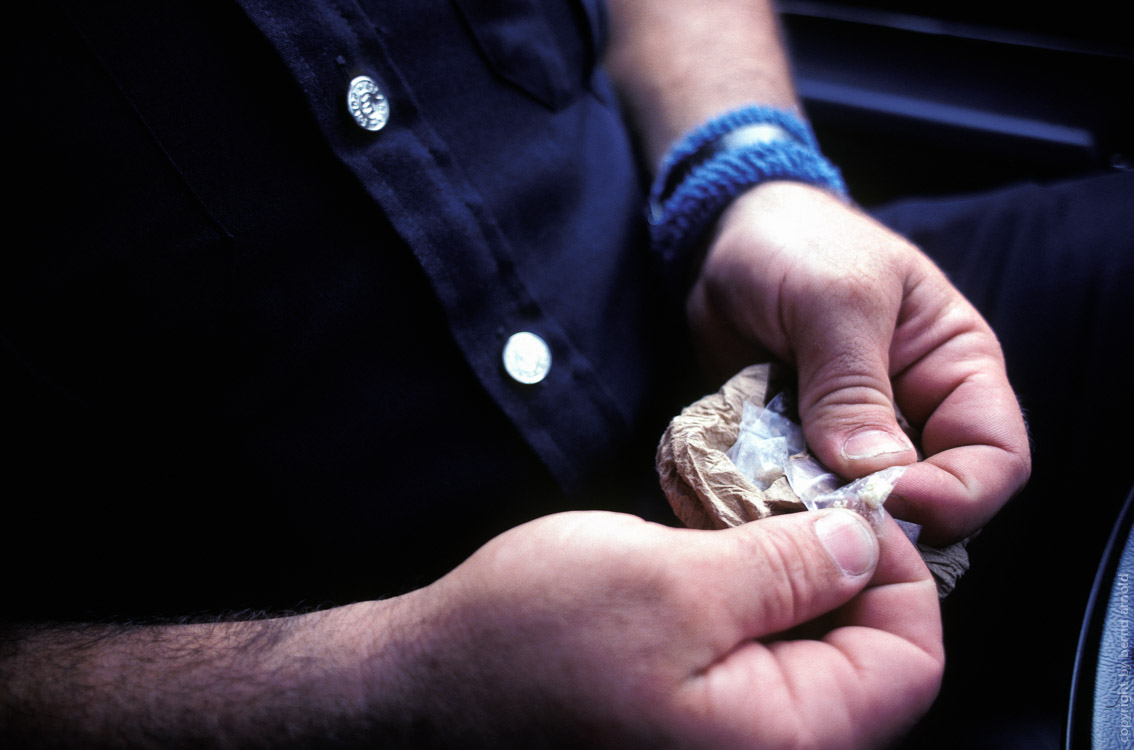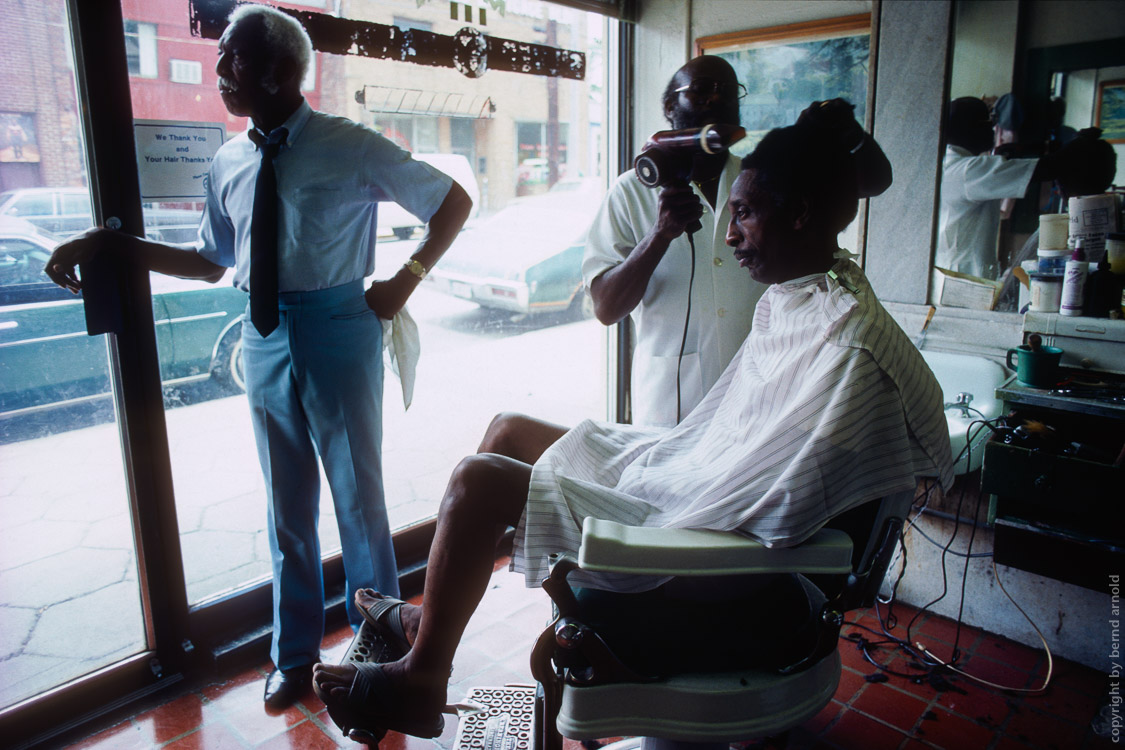 At the same time Atlanta is the fourth-poorest city of the USA. In the City 27,3 percent of the citizens are living below the poverty line. Relative to the population, there are twice as many murders as in Los Angeles and two and a half times as many robberies as in New York. Being able to read is a privilege, two thirds of the adults in the black Summerhill quarter are unemployed.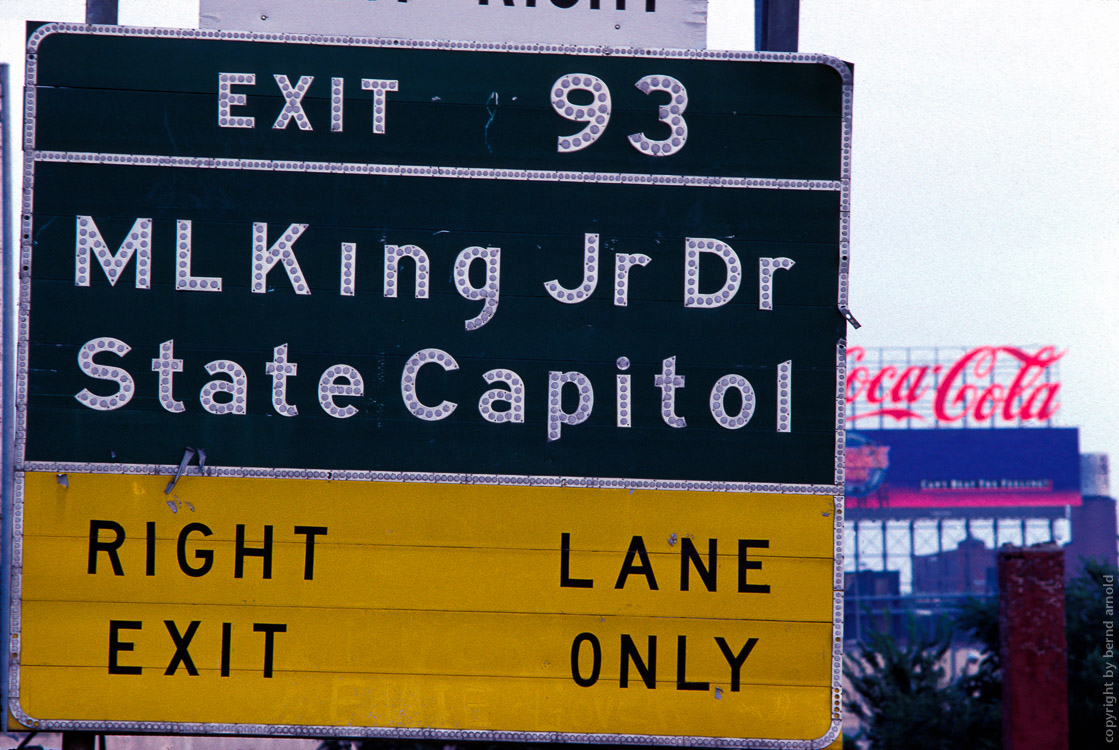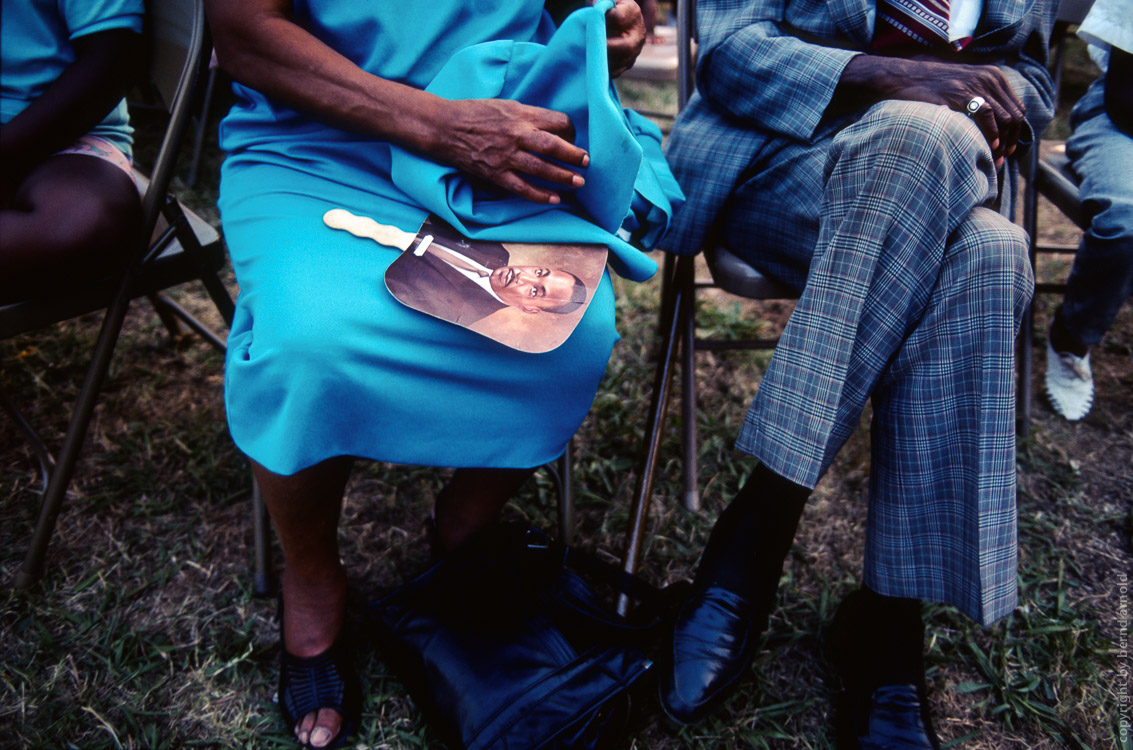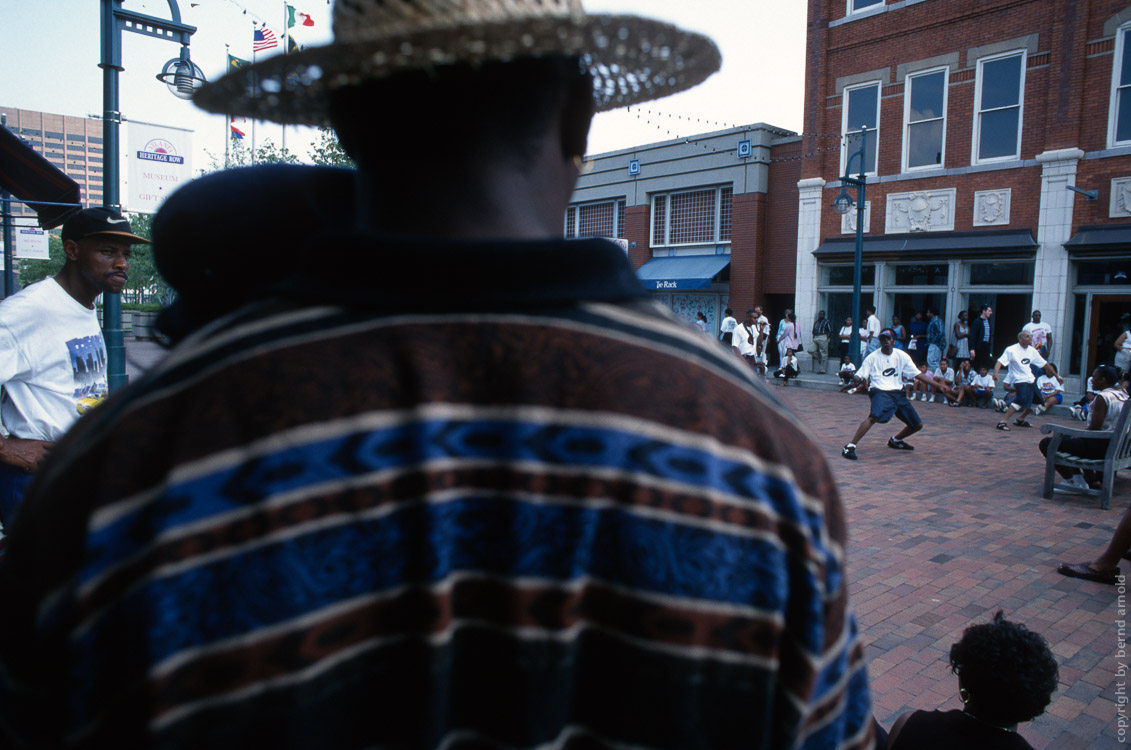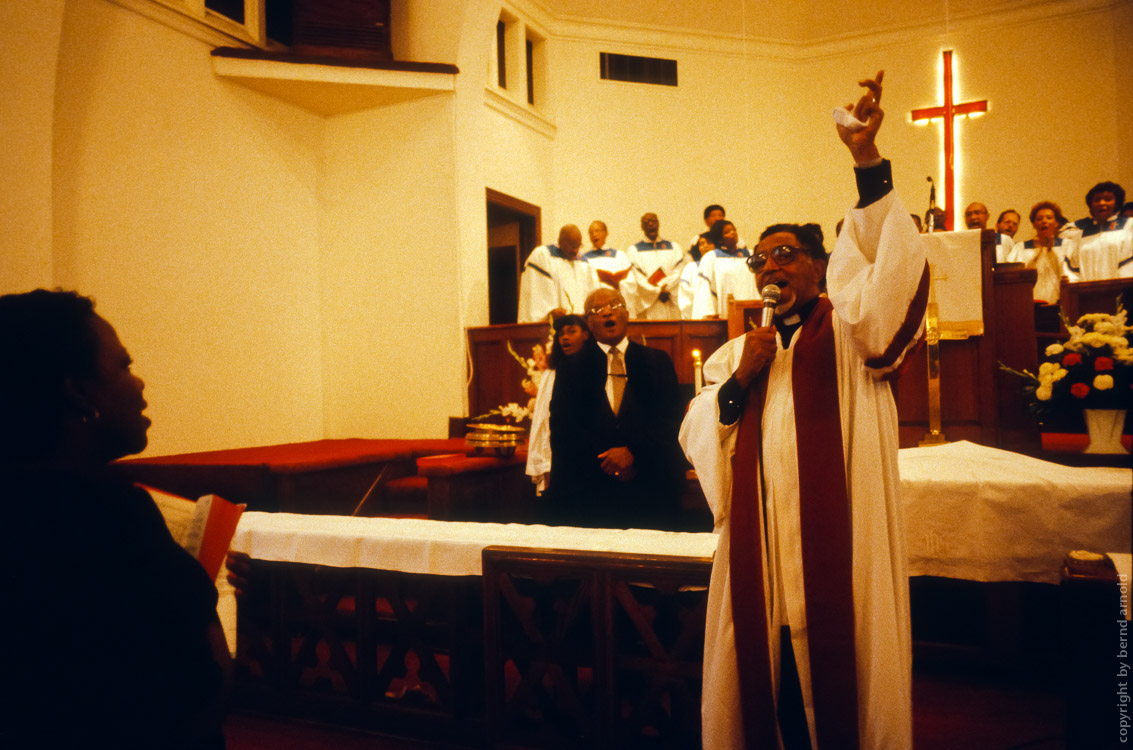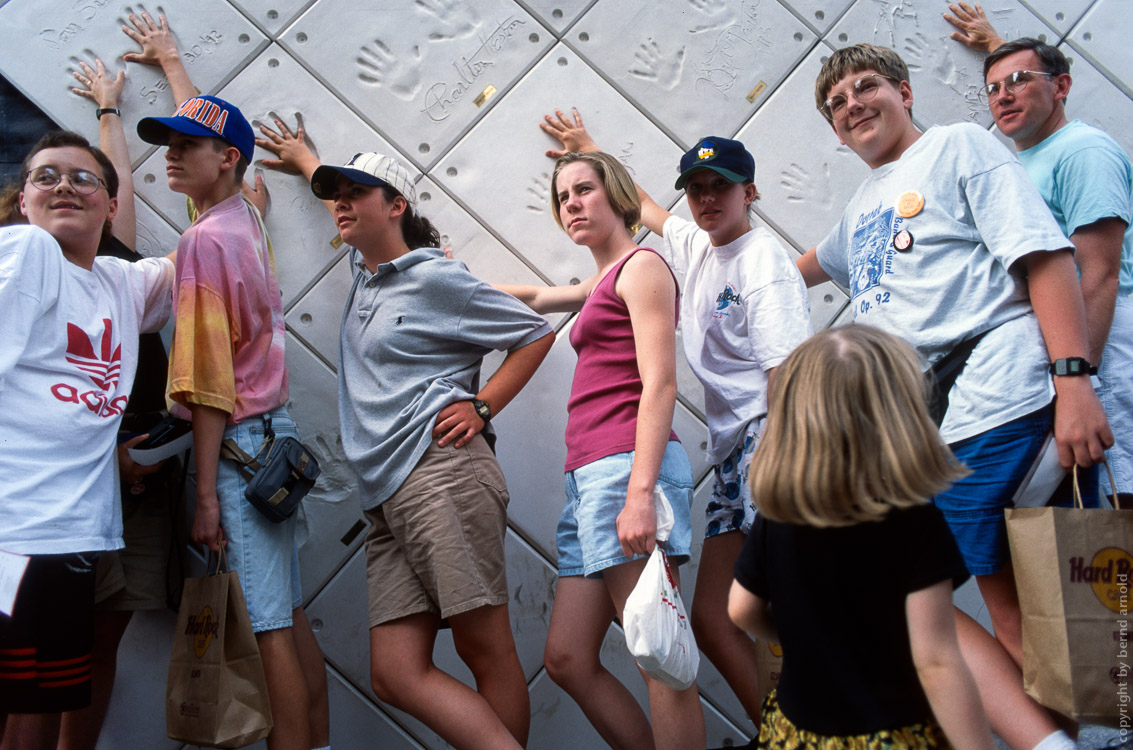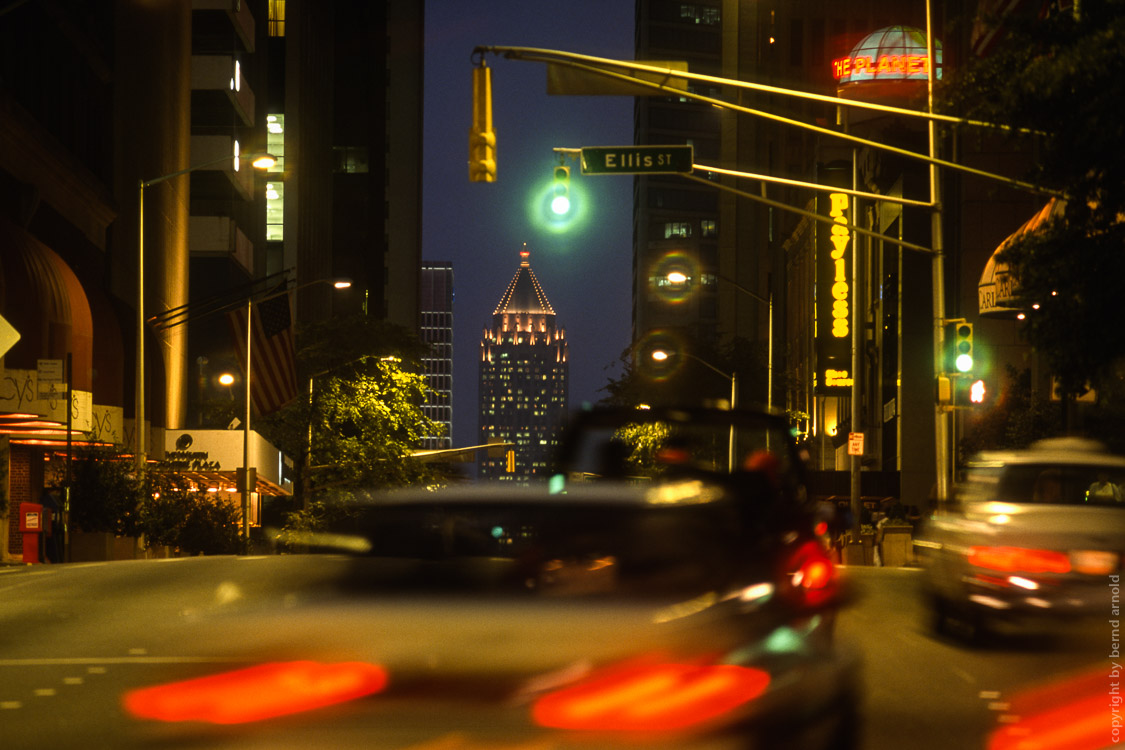 Martin Luther King's birth house and his grave, the M.L. King Memorial-Center have become a sight for pilgrims. A group picture in front of King's coffin is a civil duty. The bottom of the water basin is covered with coins, which visitors throw over their shoulders like at the roman Fontana di Trevi, hoping for the personal help of the deceased preacher. Inside the museum: American style worshipping the holy King's typewriter, his bible, letters and his preachers robe.

Take a look: Budapest