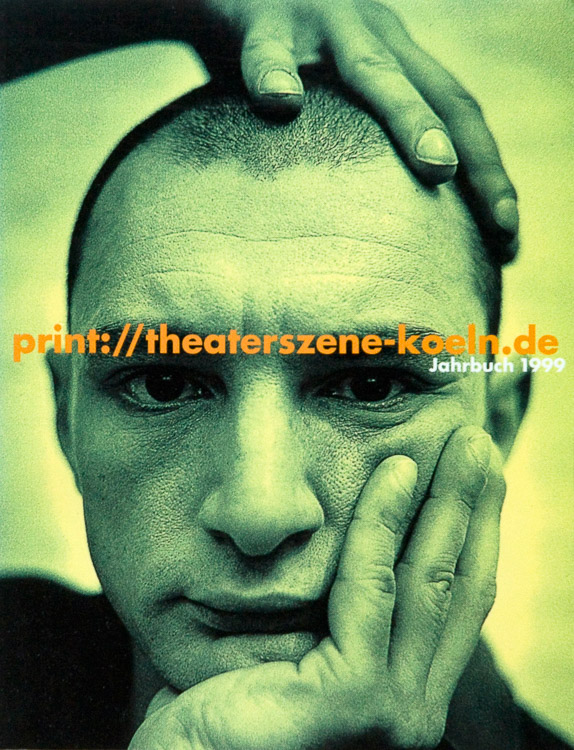 print://theaterszene-koeln.de
The first yearbook of the theatre scene in Cologne featuring texts of John v. Düffel, Therese Walser, Inka Neubert and others.
Every year one photographer gets the order to capture the most interesting production of the year in his view.
The book contains 47 fullpage photographs from 17 productions.

Published by SK Stiftung Kultur, Cologne 1999.