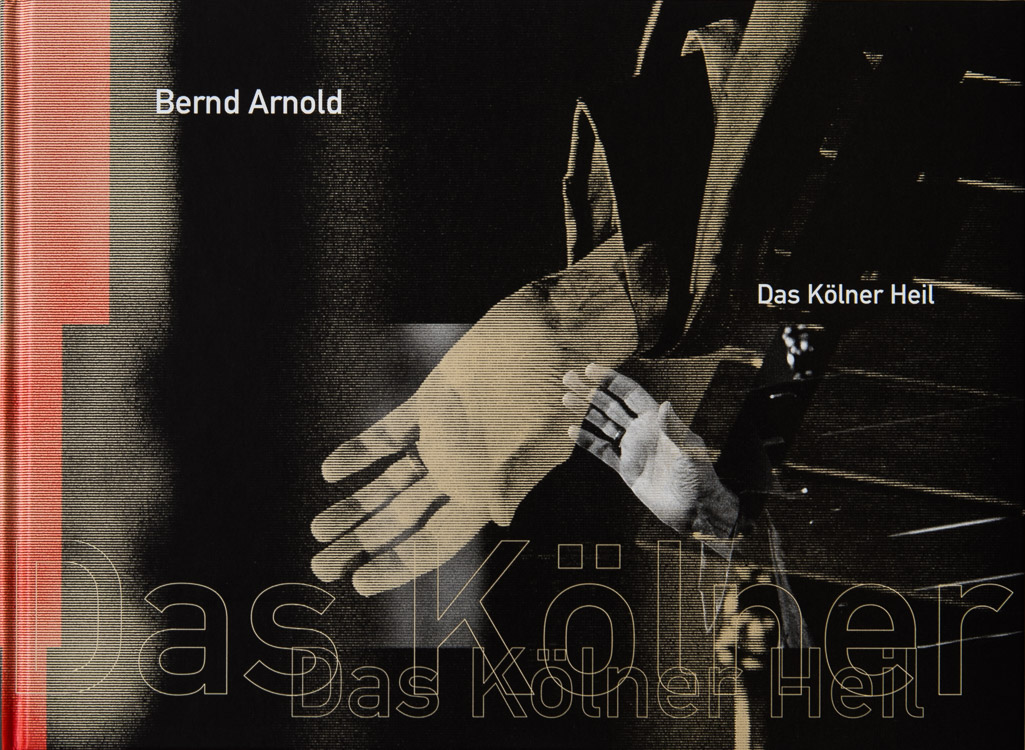 DAS KÖLNER HEIL - POWER AND RITUAL
Cologne salvation (Kölner Heil)
Power and Rituals in the Roman Catholic Church of Cologne
Photography 1986-1996
(Selection of pages)
The photography of Bernd Arnold in the monograph DAS KÖLNER HEIL shows the hermetic and hierarchic world of the clergy of the Cologne Catherdral. It is marked by merit and mercy, by sorrow and hope, by sin and salvation. The pictures analyse the power structures of an autonomic system of salvation, surviving seemingly untouched by all developments of our century.
Hardcover 32x24cm, 38 plates, 56 pages.
Design by Winfried Heininger.
Publisher Christoph and Markus Schaden.
Published by Schaden Verlag, Cologne 1997.

See also: WAHL KAMPF RITUAL (Rituals of election campaigns) published by EdtionPanorama, Germany 2013.